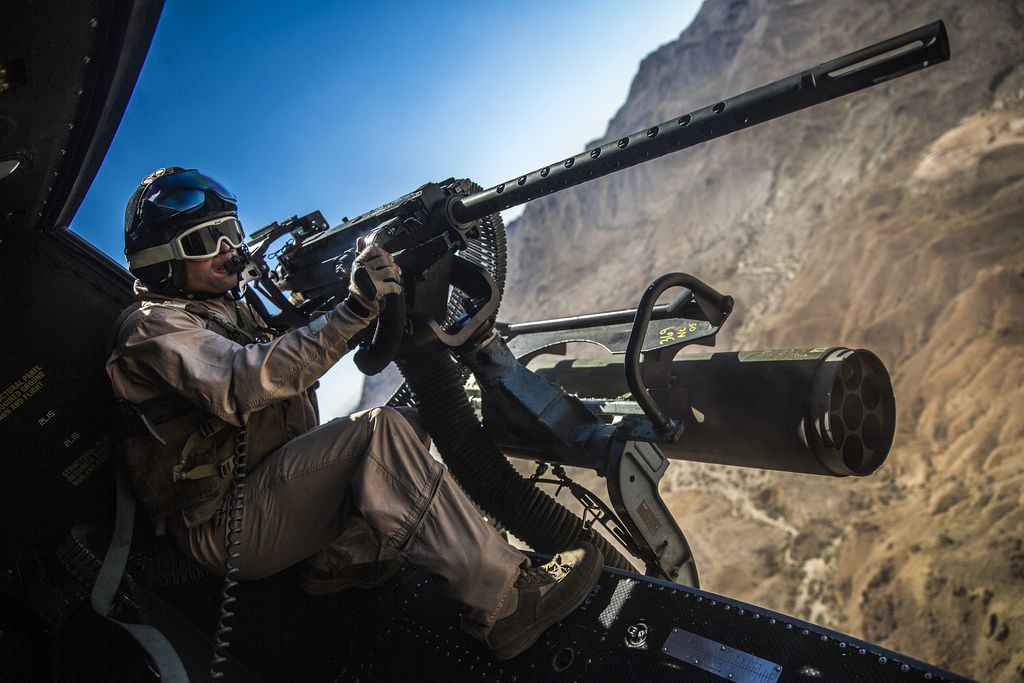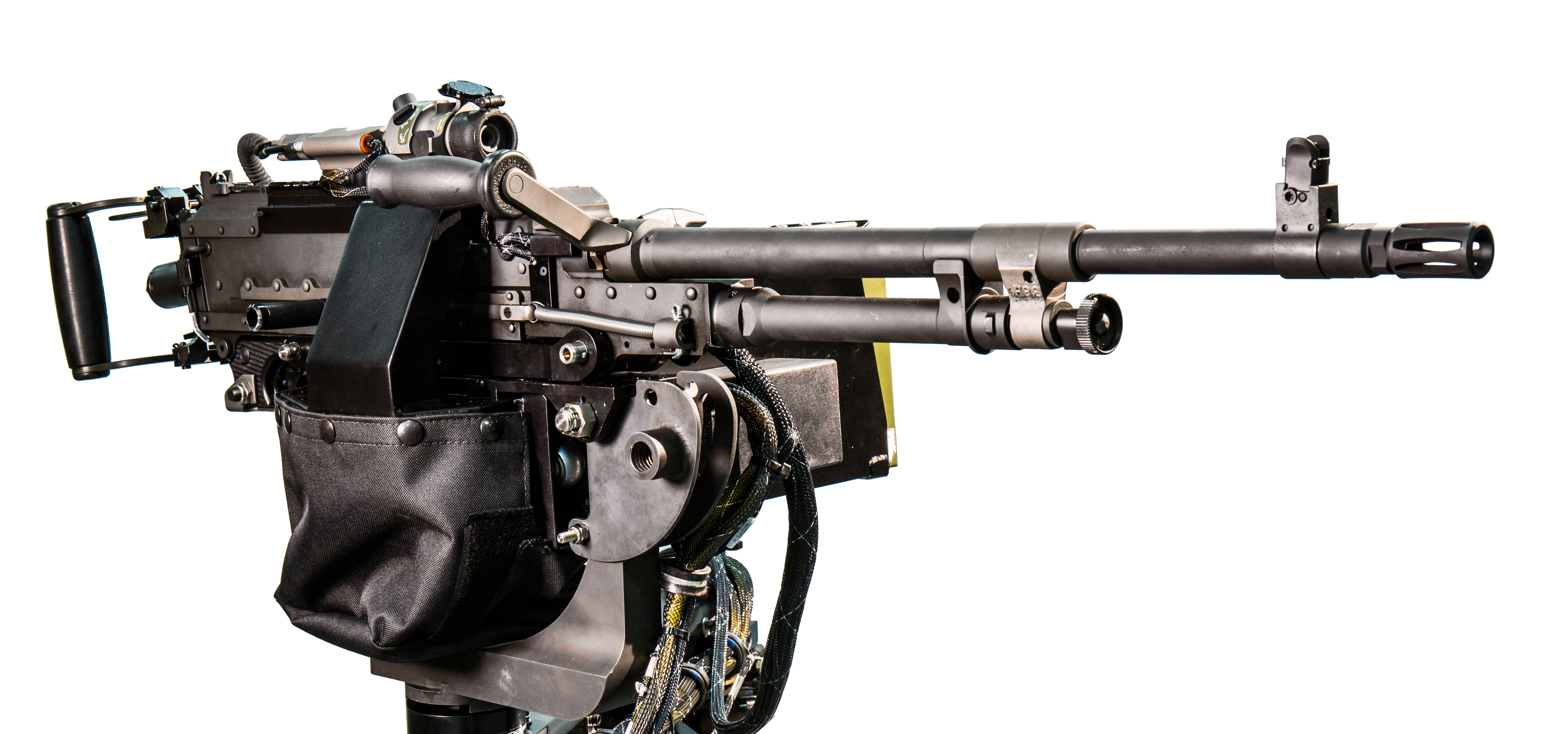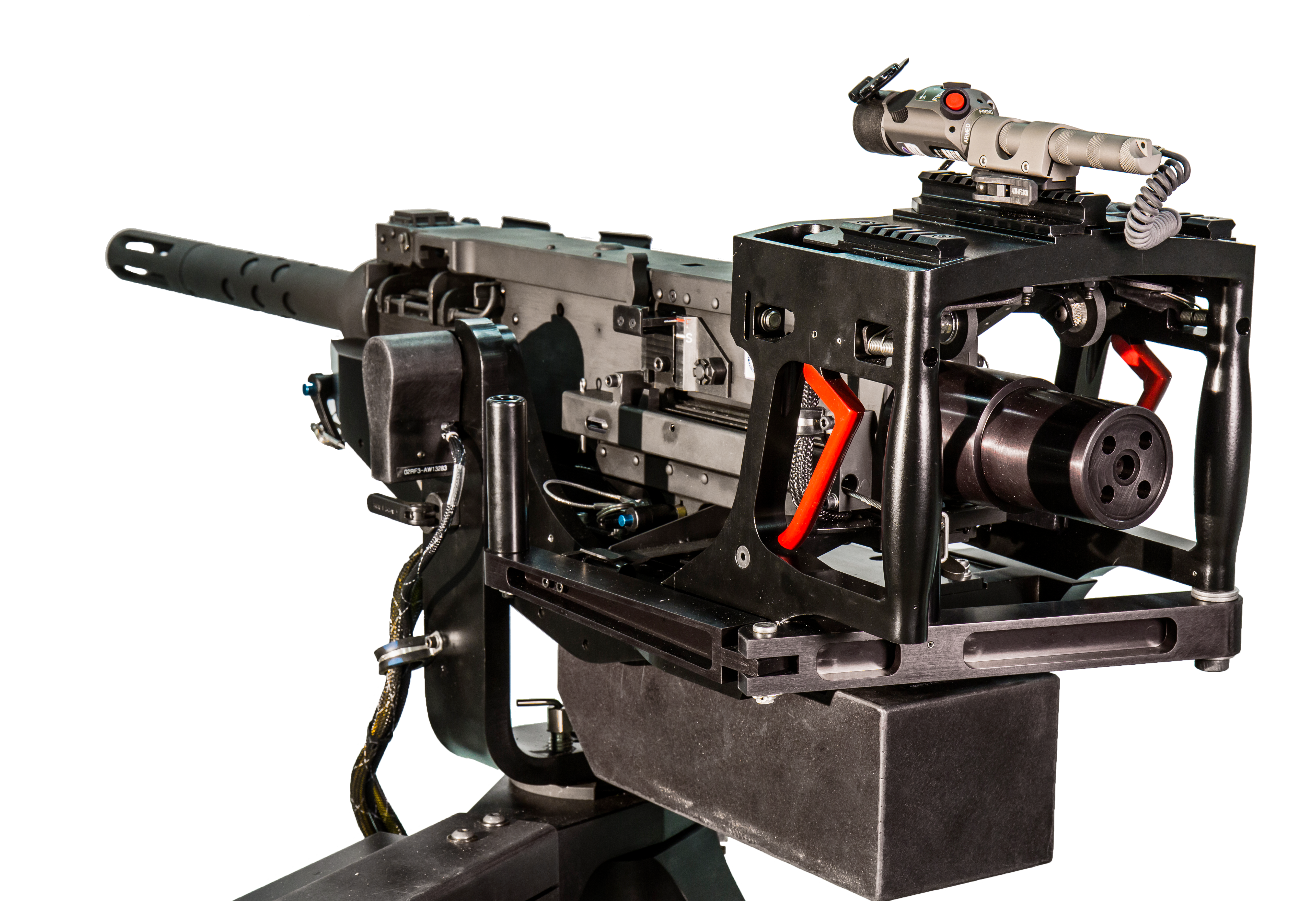 ACME Worldwide Enterprises, Inc. New Patent #10001338
ACME Worldwide Enterprises, Inc. earned a new patent for the all-electric, Gun Active Recoil (GAR®) system for machine gun simulators. The new patent, #10001338, highlights ACME's realistic, all electric, full-force recoil.
The U.S. Army, Air Force, Navy and Marines; Canadian Ministry of Defense; and the United Kingdom's Royal Navy all use ACME's all electric full-force GAR® machine gun training systems for their demanding training needs. ACME's full-force GAR® recoil system is chosen over weak pneumatic or vibration systems by customers with the most demanding machine gun training needs, like aerial door gunners and fast boat gunners.
Realistic gunnery training requires full-force recoil. Training in the simulator with real recoil ensures gunners learn to respond to, but not fear, recoil forces. Real recoil helps gunners learn to re-engage with each burst when the weapon is driven off target by the recoil or environmental forces like wind or sea states.
ACME's GAR® system's electro-mechanical system provides realistic, full-force recoil at any rate of fire for actual or fully-weighted replica machine gun systems.
Contact ACME at (505) 923-7425 or see us on the web at www.acme-worldwide.com
Worldwide Enterprises, Inc. (ACME) is a leader in motion cueing technologies for simulation and training. ACME's patented Gun Active Recoil (GAR®) systems combine high-fidelity replica weapons with full-force, full rate-of-fire recoil for realistic training. Our True Q® Dynamic Motion Seats (DMS) use our patented technology to provide full 6 degree-of-freedom cueing for vehicle, aircraft, and watercraft simulators. ACME's DMS puts the motion motors and the cueing right into the seat body rather than using expensive platforms or shakers. Since 1994, ACME has provided exceptional capability at competitive pricing for our customers.