Insight Library Documents
Dynamic Motion Seat Related Documents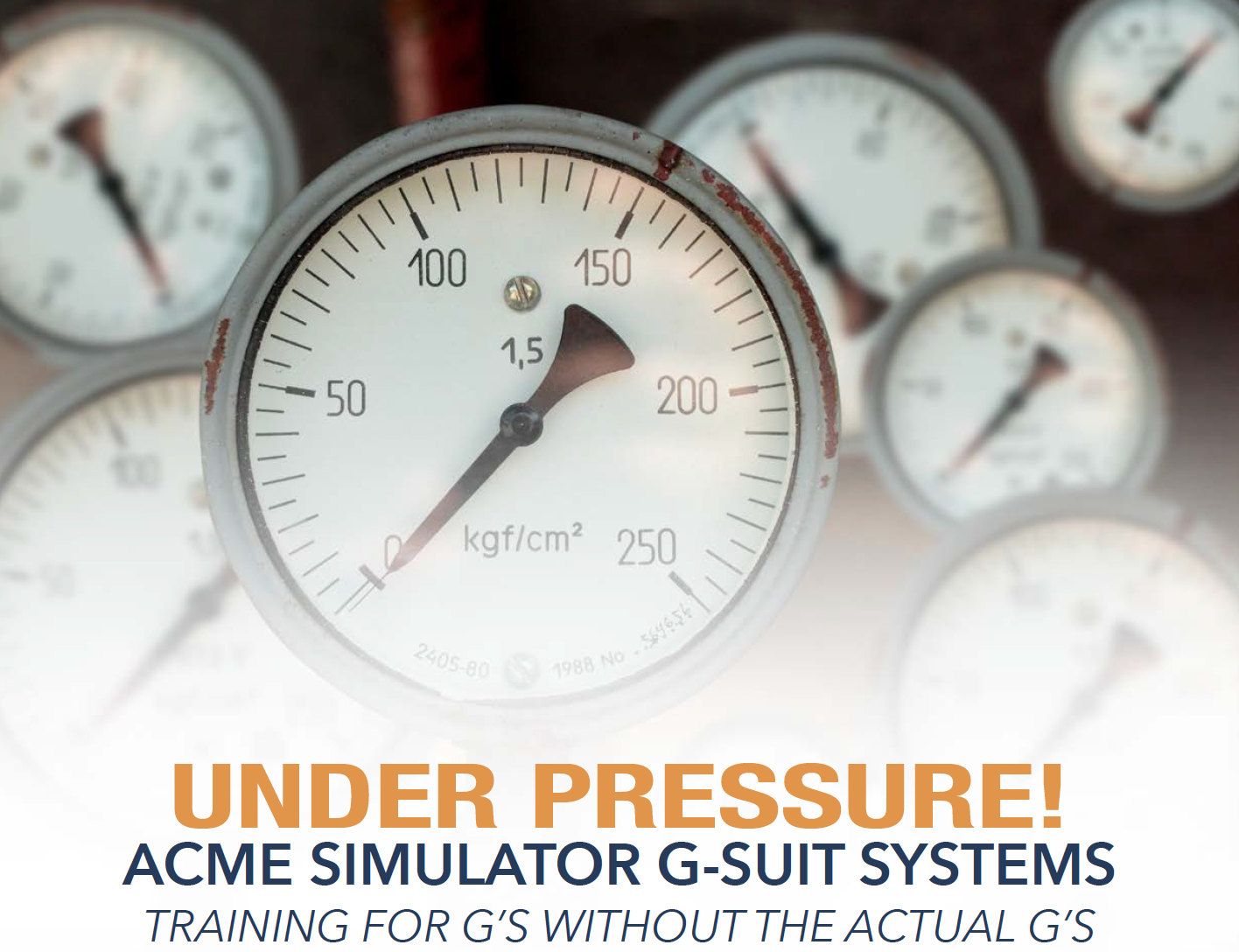 Fighter jets operate in a dynamic world of banks, climbs, dives, rolls, vibrations, shudders. The jet continuously changes accelerations and G-forces. G-loads are an inseparable part of the fighter environment. Pilots use the cues from the motion, pressure, and vibrations to fly the jet. The flight sensations are part of the pilot's awareness of the jet's status and situation. And, G-suit pressure is a companion to the G-loads in flight…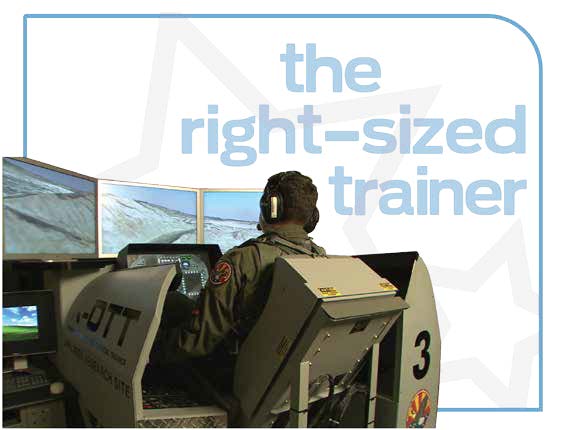 When many people think of a military flight simulators they envision the bulbous enclosure on the gigantic hydraulic legs. Sure, motion platforms are one type of flight simulator. But, there's a vast range of trainers that are not that complex and not that expensive. There are trainers available that fit right into your standard classroom or even in your offices. These 'right-sized' trainers can meet your training needs and your budget….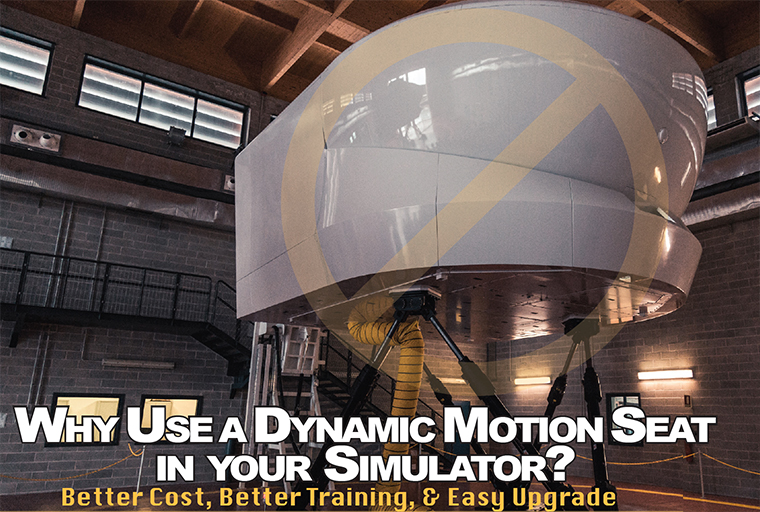 Dynamic Motion Seats offer better cost and better capability for your simulators. The key difference is that motion capability is built right into the seat body. That key capability is a terrific advantage for your program in many ways. Here's how you the seat helps your program…..
What kind simulator will the motion seat support? Simple! ACME's Dynamic Motion Seat system can work with any simulator that has acceleration signals. Essentially, any simulator that includes a moving vehicle could use and benefit from the motion seat. The Dynamic Motion Seat works with any aircraft, watercraft, land craft, wheeled, tracked, or rail vehicle. That includes planes, helicopters, ships, submarines, hovercraft, trucks, buses, cars, trains, and construction, farming and mining equipment simulators…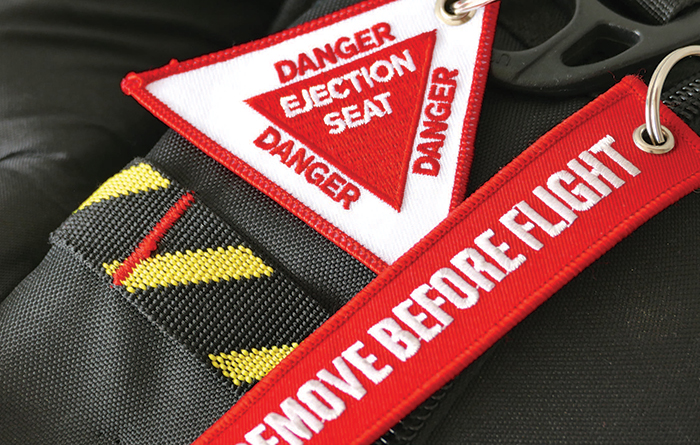 ACME's Dynamic Motion Seats are the perfect way to add motion cues to fighter cockpit trainers. Customers can answer other training needs with the seats too. True Q® seats are great trainers for ingress/egress and ejection training. The key is the realism of the seats….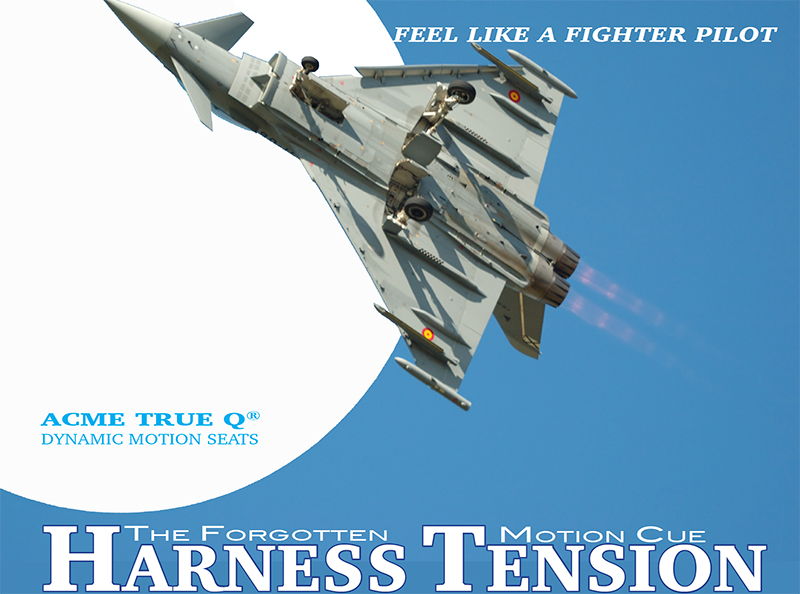 During flight maneuvers, fighters climb, bank, invert, speed up or down, and load or unload the jet. In these situations, pilots feel the varying tension on the harness as the jet changes. For example, under positive g-loads, the crew compresses down a bit in the seat and away from the harnesses. So, the harness tension decreases. But, when pilots roll inverted or push the jet into negative g-loads, the crew rises on the seat and pushes up into the harnesses…
Gun Active Recoil Related Documents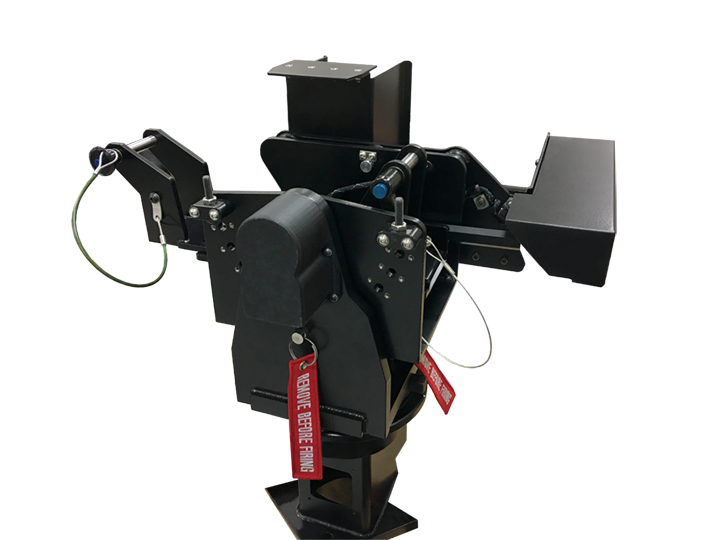 Introducing Gunforce…
It's full-force simulated recoil for your replica weapons. Just one mount for training both M2s and M240s on ship, tank, truck, or helicopter sims. It's reconfigurable and easy to set up for wide or narrow fields of fire. It's one weapon trainer for many training needs.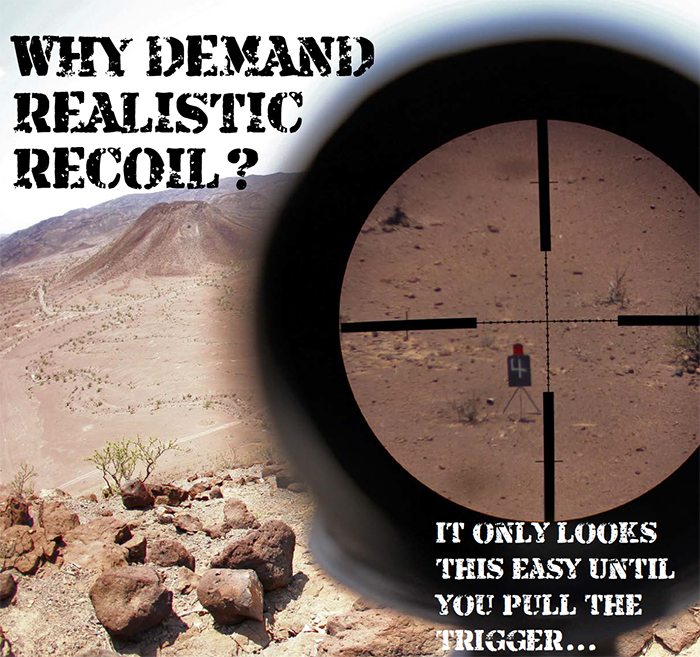 Pull the trigger on any firearm and you will immediately understand Newton's law about equal and opposite reactions. Recoil is an inseparable part of shooting. It instantly affects how you engage the target. And the effects are amplified for machine guns. Each machine gun round changes the lay of fire. Recoil makes the barrel on a .50 caliber dance as the weapon fires. Add on the long effective range of the weapon and that barrel dance means rounds can fan wildly as they streak down range. Gunners must constantly adjust to the recoil and re-engage the target. Fact is, training with recoil is critical…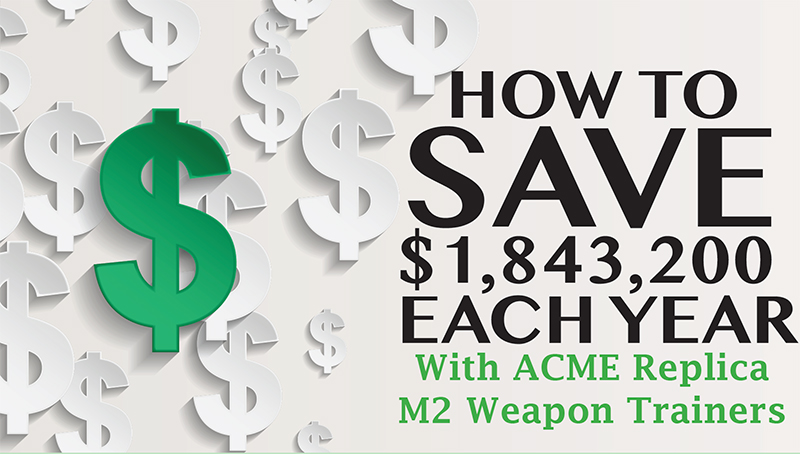 You can save a ton of money using a weapon simulator. The key is having an ultra-realistic replica weapon trainer that looks, feels, and functions just like the actual weapon. The replica weapon must be able to train the same skills that gunners learn on the range. Students must be able to practice loading, aiming, trigger control, bursts, and adapting to recoil effects. The trainer must monitor the student gunner actions and report status to the instructor. ACME makes replica machine gun trainers that meet these training needs and more. Here's how an ACME gun trainer can save you a million each year…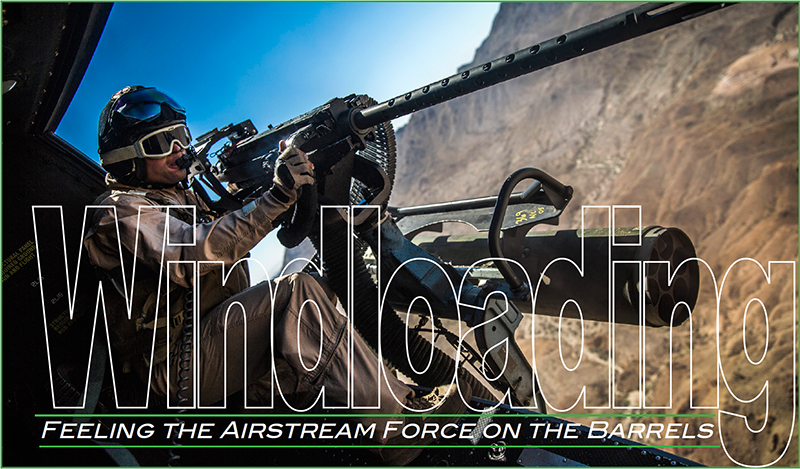 Remember riding in a car when you were a kid and you would put your hand out the window? Those same airstream forces work on the barrel of a machine gun poking out from a helicopter door or window. That 3 or 4 foot long gun barrel is a major windbreak. The airstream on the barrels push the weapon just like your hand out the car window when you were a kid. And, the faster the helicopter flies and the more barrel exposed to the airstream, the more torque on the weapon…