On Display at I/ITSEC 2016 – ACME Booths 660 & 665 – M-2HB .50 Caliber Gun Simulator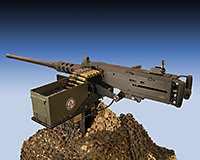 ACME Worldwide's (www.acme-worldwide.com) M-2HB .50 caliber machine gun simulator with full force Gun Active Recoil (GAR®) system will be on display as part of Operation Blended Warrior (OBW)  Read More, paired with selected technology developed as part of the Office of Naval Research Fast Attack Craft/Fast Inshore Attack Craft (FAC-FIAC) Integrated Training proof-of-concept (https://www.youtube.com/watch?feature=player_detailpage&v=kb1lZKcmL5E); Camber Corporation (www.camber.com) was the project's software/hardware integrator and developed the visual scenes as well as software integration with ACME's gun simulator; Automated Artificial Intelligence behavior models to control both friendly units and opposing force threats in the scenario are a product of Discovery Machine, Inc (DMI) (www.DiscoveryMachine.com). IMMY, Inc. (www.immyinc.com) will provide a high definition, visual display using their state-of-the-art, Generation 8 Natural Eye Optic (NEO)R Augmented Reality/Virtual Reality (AR/VR) wrap-around glasses that boast an amazing 60 degree field of view.
On Display at I/ITSEC 2016 – ACME Booth 660 – F-15 Fighter and NH-90 Helicopter Dynamic Motion Seats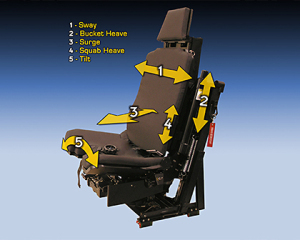 ACME Worldwide's (www.acme-worldwide.com) NH-90 Dynamic Motion Seat will be on display,.