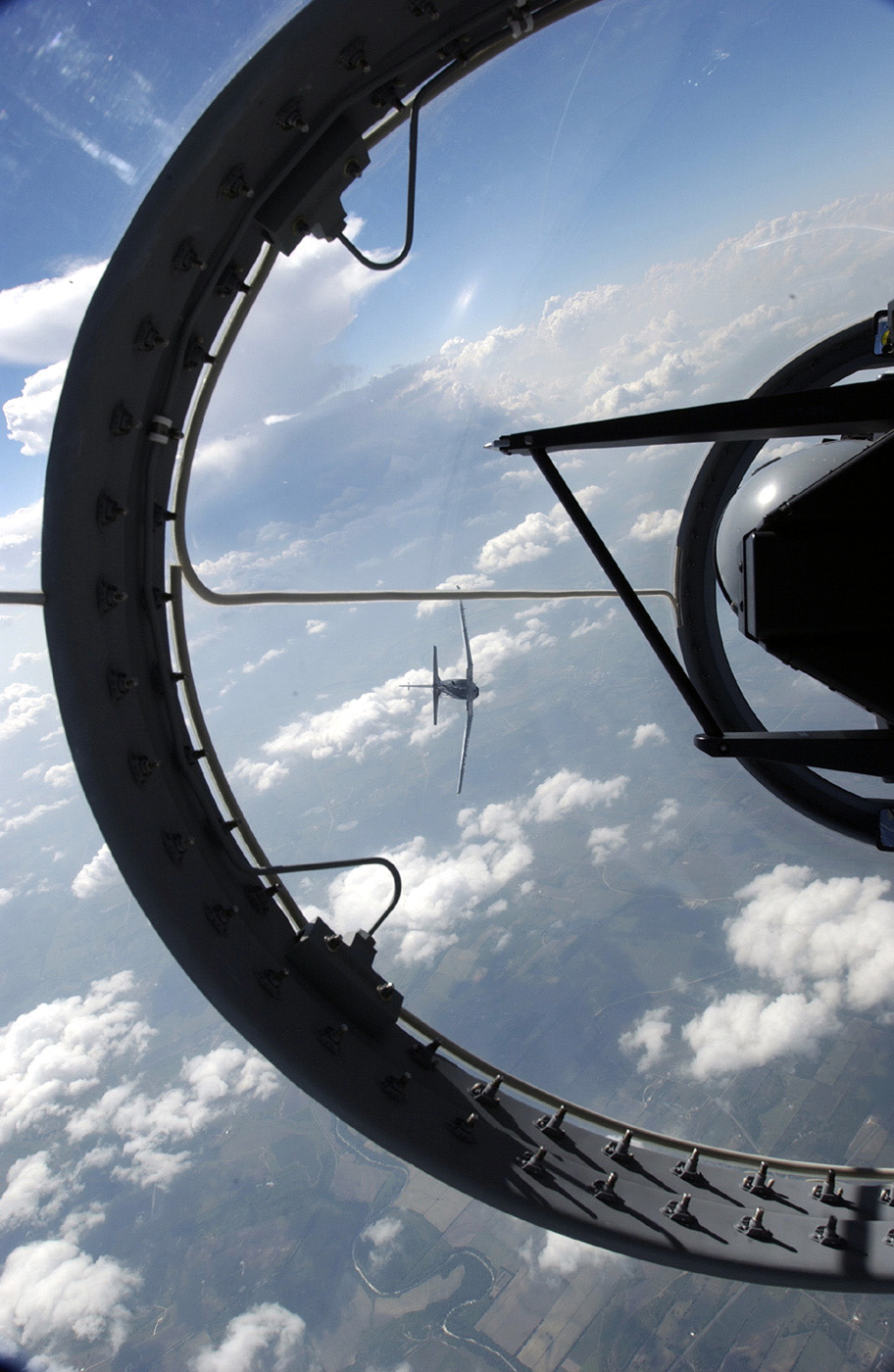 U.S. Air Force photo by Master Sgt. David Richards. Use of DoD Imagery does not imply product endorsement.
ACME True Q® Dynamic Motion Seats selected for RTAF Beechcraft T-6TH Texan II Simulator
Under a recently awarded subcontract, TRU Simulation + Training, a Textron Inc. (NYSE: TXT) company, selected True Q® Dynamic Motion Seats for its new Beechcraft T-6TH Texan II simulator for the Royal Thai Air Force (RTAF).
 True Q® Dynamic Motion Seats, produced by ACME Worldwide Enterprises, are high-fidelity emulations of aircraft ejection seats with a range of sensors and ACME's patented multi-channel motion cueing system inside the seat body.
 ACME's motion seats equip crews in the simulator with true-to-life motion cueing across the entire training envelope. Crews feel and learn from signature cues associated with aircraft maneuvers, engine settings, vibrations, touchdown, taxiing and braking, onset and sustained g-cues — as well as the effects of malfunctions, weather, turbulence and much more. Additionally, crews can use the new seats to practice ingress, egress, crew connections, and life-saving ejection procedures.
 ACME previously delivered Dynamic Motion Seats to TRU for its Beechcraft T-6C Texan II simulator for the Fuerza Aérea Argentina and is thrilled to work again with TRU to provide seats for this new RTAF program. Four countries have now selected simulators with ACME's exceptional motion seats.
 For more than a decade, ACME has provided high-fidelity motion seats for air, land, and sea craft training simulators. Hundreds of seats are in use for training every day, worldwide.
For more information about ACME's innovative Dynamic Motion Seat systems, please visit www.acme-worldwide.com.