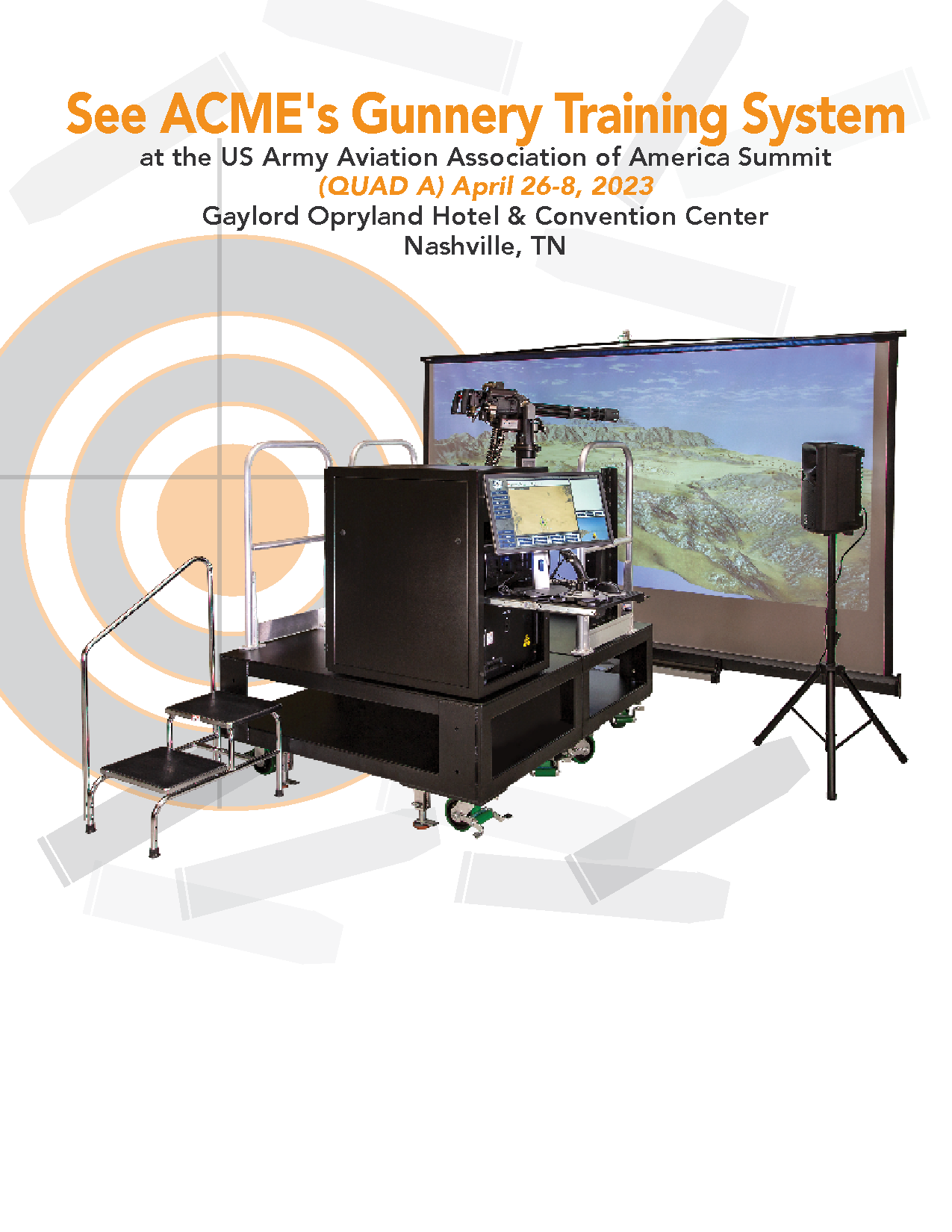 ACME at Quad A 2023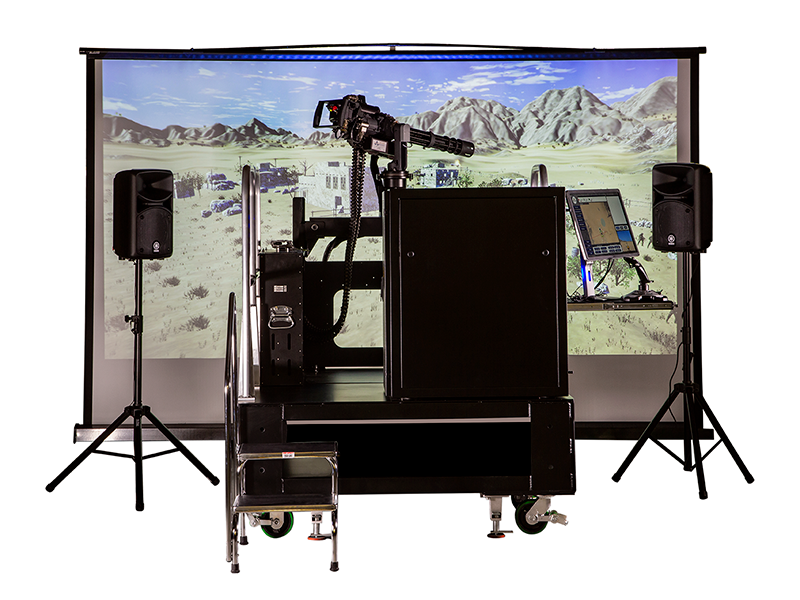 ACME at Quad A – Booth 3233 – April 26-28, 2023
ACME will be demonstrating our helicopter Dynamic Motion Seat System and our Gunnery Training System at the Army Aviation Association of America show April 26-28, 2023. See ACME at the show in booth 3233.
 The Association, known as Quad A, is presenting the Army Aviation Mission Solutions Summit at the Gaylord Opryland Hotel & Convention Center in Nashville, TN.
At the show this year, ACME will present our incomparable replica M134 weapon system on the Gunnery Trainer System (GTS). The M134 replica looks and feels like the actual weapon and features patented full-force recoil and variable airstream forces, insertable/resolvable malfunctions, rotating barrels, and more. M134 gunners can engage targets realistically in the virtual environment on the GTS that emulates the view out the door of a helicopter. Smart targets on the ground respond to the helicopter. The GTS includes visuals, instructor station, replica weapons, audio, and the entire virtual world to create a realistic and cost-effective aerial gunner trainer.
 We've linked the GTS to our helicopter Dynamic Motion Seat (DMS) System to allow crews to fly realistic missions for the gunners on the GTS. Both the pilot and the gunner will see and operate in the same scenario and will be able to communicate as they fly in and engage targets.
 The DMS includes our patented multi-channel motion system so pilots can feel the flight forces and pressures acting on the crew and aircraft. The link to the gunnery trainer emphasizes the critical flight cues that pilots feel and use to fly the helicopter while their eyes are outside of the cockpit, focused on the battlefield.