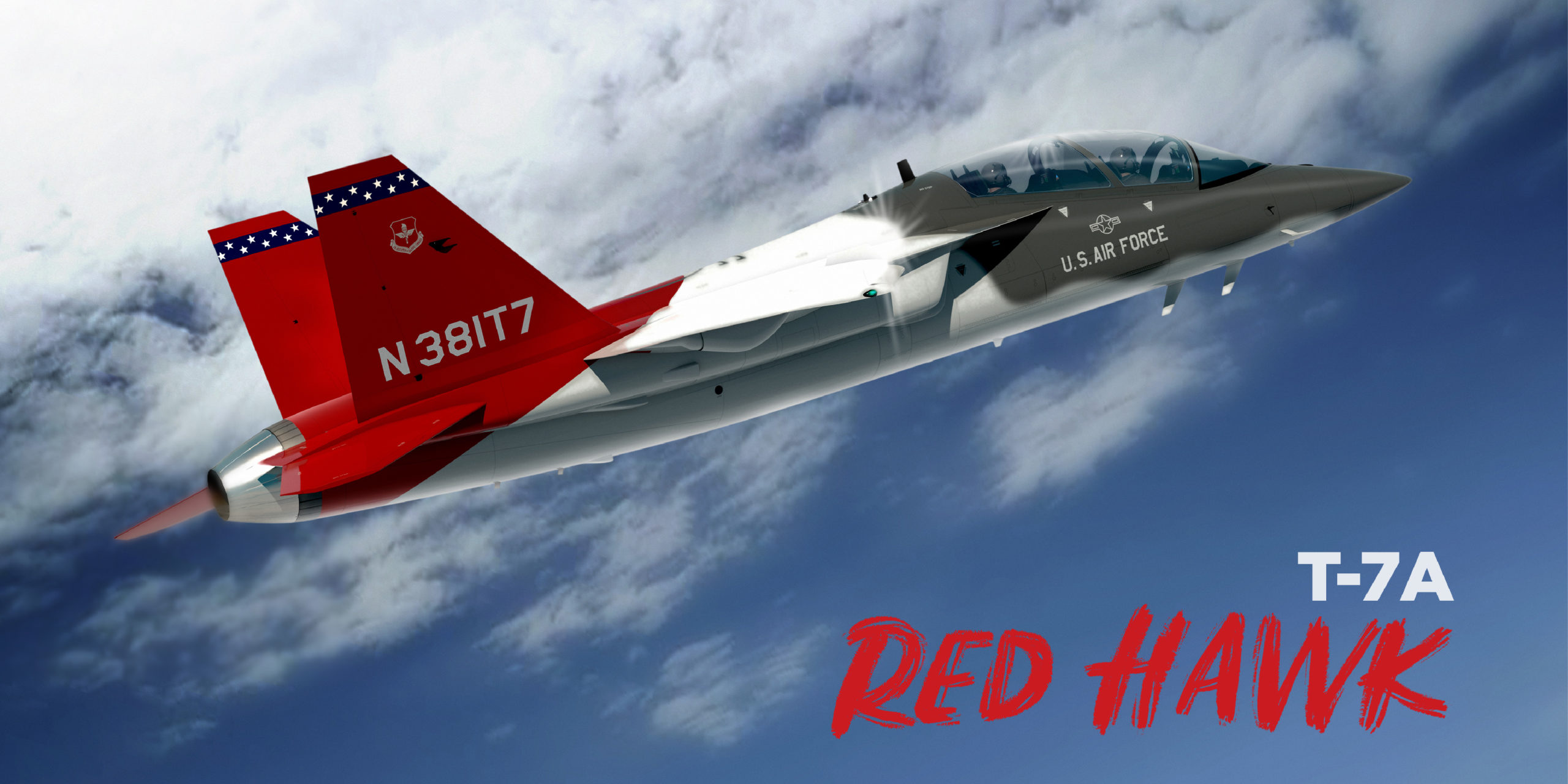 The appearance of U.S. Department of Defense (DoD) visual information does not imply or constitute DoD endorsement.
ACME Worldwide Enterprises, Inc. announces a contract award from Boeing to produce ACME's True Q® Dynamic Motion Seats (DMS) for the T-7 simulators. The seats are replicas of Collins Aerospace's ACES 5® static seat. ACME will also deliver simulated G-Suit and Air Breathing systems, and replica Ejection Seat Training Devices, to be used in the T-7A RedHawk flight training program.
Randy Gurulé, ACME's President and CEO, commented on the award saying:
 "I am extremely proud of the work our team has done over the past several years to demonstrate the training benefits and effectiveness of our patented Dynamic Motion Seat technology in fast moving jet flight simulators. We look forward to providing our warfighters with high fidelity Dynamic Motion Seats and G-Suit simulation to effectively meet all of their training requirements."
ACME's True Q® Dynamic Motion Seats (DMS) feature ultra-high fidelity replica ejection seats with a full 6-DOF motion cueing system built inside. The seat looks, feels, and functions like the actual aircraft seat. ACME is under a licensing agreement with Collins Aerospace, allowing ACME to produce replica ACES 5® next-generation ejection seats for military aircraft simulators. The levers and handles on the seats are coupled to I/O sensors that provide position feedback to ACME's motion seat manager software application.
ACME's True Q® DMS software translates a customer's flight model acceleration cues into motion cues to produce realistic motion cueing for training.
ACME's turn-key G-Suit and Mask Air systems are driven by the Dynamic Motion Seat's computer. The variable pressure G-Suit system is designed to provide G-acceleration effects that provide important pilot cues for G-forces during training. Motion cues coupled with a replica G-Suit system provide exceptional cues for both G-force onset sensations and sustained G-loads.
ACES 5® is a registered trademark of Collins Aerospace and is used with permission.