ACME Participating in Operation Blended Warrior 2016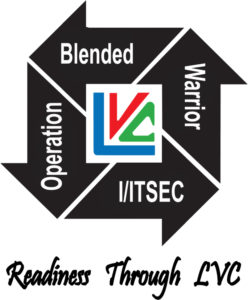 The National Training & Simulation Association (NTSA) is serving as the sponsor for a Live-Virtual-Constructive (LVC) special event otherwise known as Operation Blended Warrior (OBW) that is being planned for the Interservice/Industry Training, Simulation & Education Conference 2016 (I/ITSEC '16), 28 Nov – 2 Dec, at the Orange County Convention Center (OCCC), Orlando, Florida.  This marks the second year of a planned multi-year event. The first event was successfully demonstrated during I/ITSEC '15 and included 31 industry and government participants, networked across twenty-two booths on the exhibit floor. In addition to working through connectivity and interoperability issues, I/ITSEC '15 raised awareness regarding standards, after-action review, and cyber. At I/ITSEC '15, OBW was demonstrated using a Humanitarian Assistance scenario during five 90-minute blocks of time, with each block
consisting of three 30-minute vignettes, based on a fictitious country using Southern California as the operating area. For I/ITSEC '16, these areas will continue to be emphasized as well as emphasizing multilevel security/cross-domain solutions (MLS/CDS) and performance measurements.
Additionally, I/ITSEC '16 will be open to both US and coalition partners, and may include
remote/long-haul connectivity to the exhibit floor. Coalition participation will be limited to NATO/ANZUS countries and the number of international participants will be limited to 12 or less. Preference will be given to those that will be on the I/ITSEC exhibit floor.  The over-arching objectives of OBW include documenting lessons-learned and facilitating identification of hindrances to achieving a true interoperable, plug-and-play environment associated with distributed training. This will allow for development of a strategy for overcoming these hindrances for future distributed training events. The event will consist of multiple exhibit floor vignettes showcasing government and industry distributed simulation capabilities.