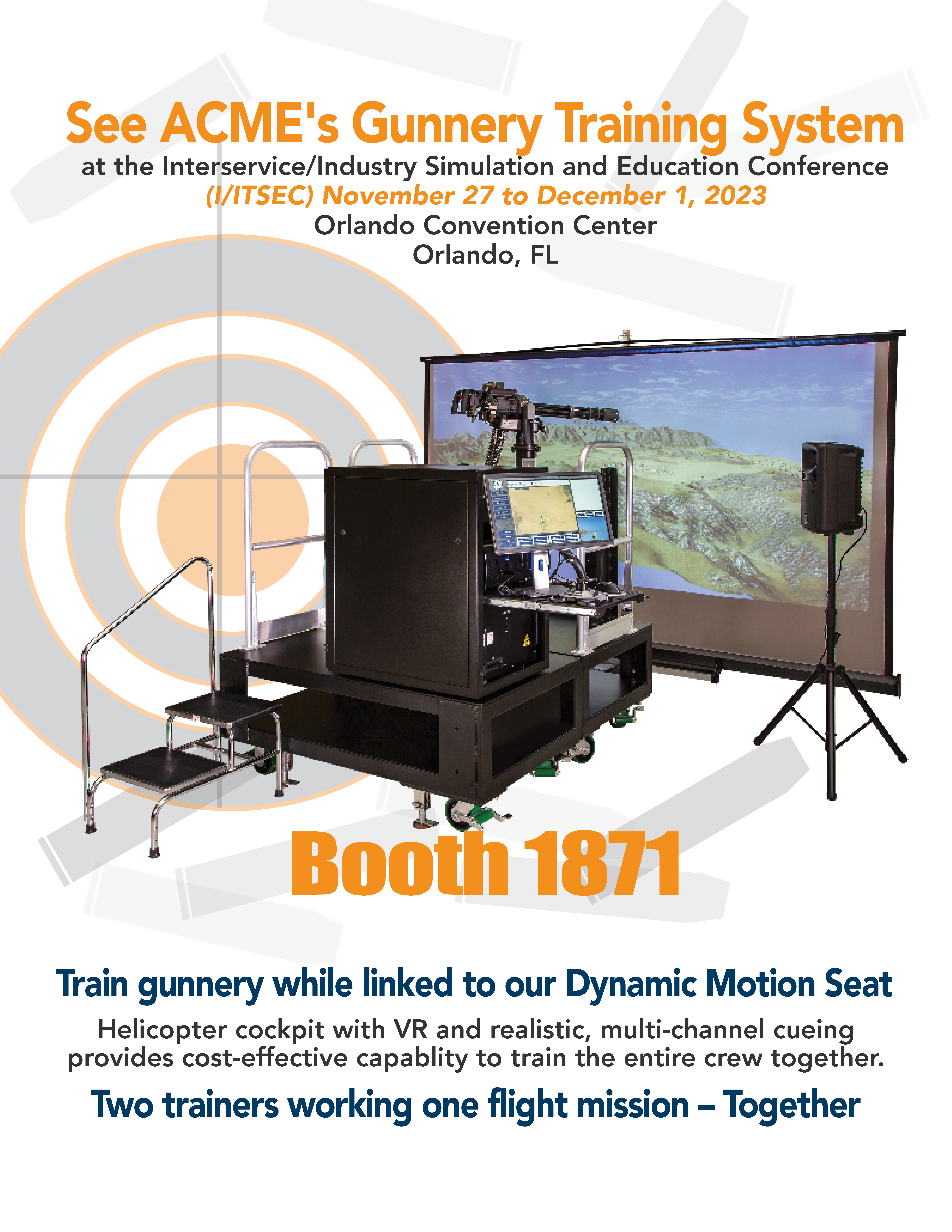 See ACME at I/ITSEC 2023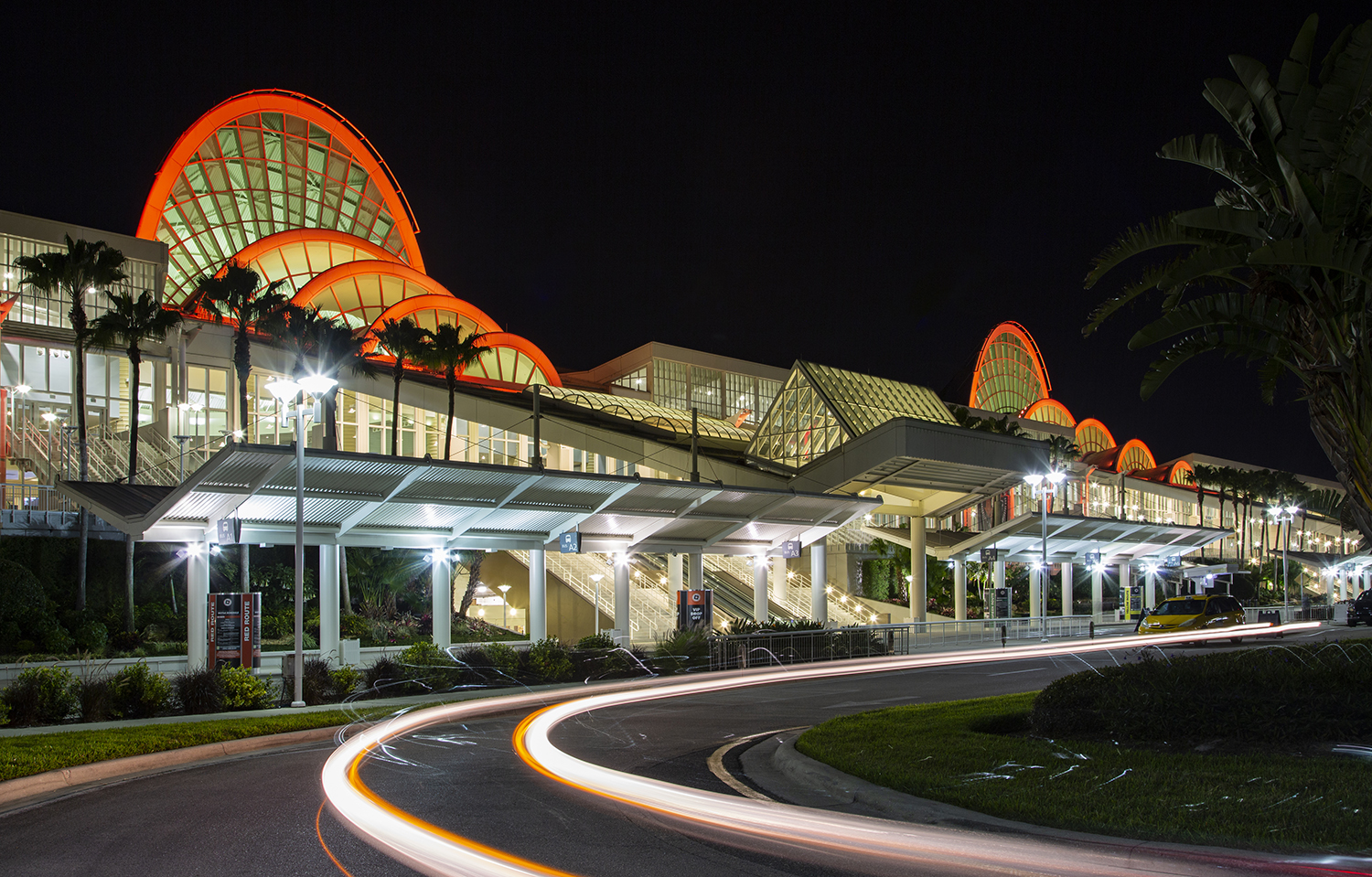 See ACME at I/ITSEC 2023 – Booth 1871 – November 27 to 1 December
We look forward to seeing you at the show!
 ACME is demonstrating our helicopter Dynamic Motion Seat System and our Gunnery Training System at the Interservice/Industry Simulation and Education show (I/ITSEC). 
 See us in booth 1871. Come learn why realistic motion is critical for effective training.
 Experience our Helicopter GTS –  ACME's Gunnery Training System (GTS) is a truly turn-key, realistic helicopter gunnery in a tiny, mobile footprint. Everything is included:
High-fidelity replica weapon that looks and feels like the actual weapon and features patented full-force recoil and variable airstream forces; audio, Virtual Reality (VR) and direct view visual systems; instructor operator station, an entire, dynamic, responsive, virtual world with smart targets built in with pre-set or custom scenarios.

Versatile GTS can support multiple weapon types and is quickly/easily reconfigured.

Small-footprint system can be set up in an office or a hangar. It's easily deployed.
Feel the Cues in the Dynamic Motion Seat –The DMS includes our patented multi-channel motion system so pilots can feel the flight forces and pressures acting on the crew and aircraft. Feel and train to turbulence, air loads, g-cues, and even distinctive malfunctions. ACME has a wide range of zero NRE, Commercial–Off-The-Shelf (COTS) seat systems available and the adaptable DMS technology can be packaged into custom seat shapes to emulate any air, land, sea, or space vehicle crew seat.
Train the Entire Team Together – We've linked the GTS to our helicopter Dynamic Motion Seat (DMS) System to allow crews to fly realistic missions for the gunners on the GTS. Both the pilot and the gunner will see and operate in the same scenario and will be able to communicate as they fly in and engage targets.